School Supplies Donation for Students of Mt. Olive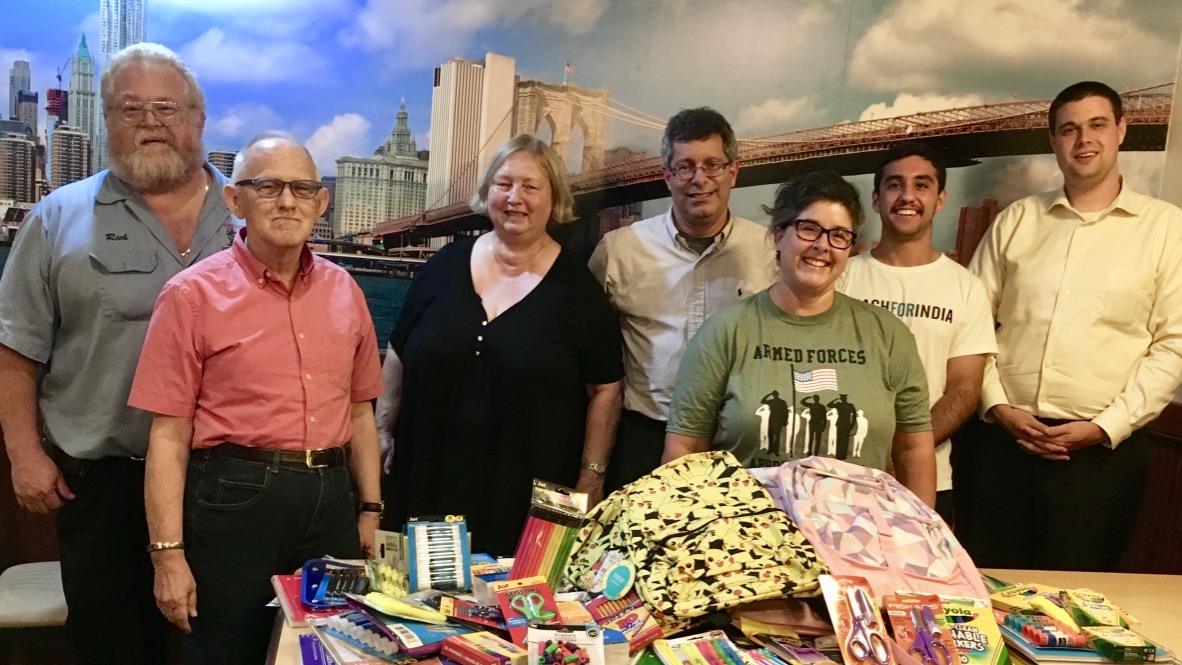 August 30, 2019
Thanks to all the members and friends of the Kiwanis Club of Mt. Olive, NJ who gladly worked to provide school supplies to students in our local schools – items included backpacks, crayons, pencils, markers, etc.
We donated the school supplies to both the Budd Lake First Aid and Rescue Squad-Station 27 and the Mount Olive Pantry, who will distribute them to students.
Key Club
The Kiwanis of Mt. Olive sponors The Key Club at the Mt. Olive High School. The Key Club has over 200 members and is active within the Mt. Olive community.
Learn More
Builders Club
We are in the process of raising funds to charter a Builders Club at the Mt. Olive Middle School. Similar to the Key Club, the Builders Club is the largest service organization for middle school and junior high students, with more than 45,000 members worldwide.
Learn More
Donate
By providing a generous donation, you have the ability to directly impact the Mt. Olive community. Further, the Kiwanis Club of Mt. Olive, New Jersey Foundation, Inc., is a registered 501(c)3 public charity, meaning your contribution will be tax-deductible to the fullest extent of the law.